A Note to Our Readers: Please send us a comment if you have tried any of these resources. We value your feedback. And, if you have a good resource that has been helpful to you, please let us know and we will add to the list to share with others.
Choose Where You Want to Live as You Age
In writing our new book, Choose Your Place: Rethinking Home as You Age, we found some terrific resources for people who are exploring their options for the best place to live as they age. Our book is a great resource in itself, with loads of information and great stories from real people who have searched to find just the right space. Here are a few good websites from our research:
COHOUSING
HOMESHARING
For Family Caregivers and Home Care
A great caregiver support website is The Caregiver Space. From insightful articles about every aspect of caregiving to signing up for a caregiver penpal and forums to share concerns and questions, the site is supportive and informative.
Another good caregiver support website is DailyCaring.com . Visually pleasing, easy to navigate and short, useful articles. We found that a great feature of this site is in the comment sections of the articles. A dailycaring.com staff person actually responds to reader comments and questions with helpful feedback and resources.
We use the AARP Long Term Scorecard to find out about how individual states compare in terms of resources for older adults living with care at home. There is so much information here. From how your state is doing with Medicaid assistance for home care, to what paid caregivers in your state are allowed to do for patients in their home, the information is helpful and timely. It also indicates which states can and are showing improvement for seniors. Check it out here and enter your zip code to find out more about your state:     AARP Long Term Care Scorecard 2017
  https://www.payingforseniorcare.com/   Paying for Senior Care is a very helpful website created to connect families and elders and their specific care needs with resources for elder care. We interviewed Alex Guerrero, the Director of Operations for our book Aging with Care: Your Guide to Hiring and Managing Caregivers at Home.  We learned that this website is literally re-designed every year to keep up with all the fast moving changes to laws and funding. It is designed to use technology to help those in financial need with assistance in the home or in other care settings. Just start the process with the Resource Locator Tool on the website.

Insider News

from SeniorCare.com: Senior Care News culls the latest and most interesting news from various sources across the internet.
For suggestions for handling initial costs of professional assisted living care, here is a helpful article from Bankrate.com. There are clear suggestions and definitions to help you and your family begin the process of finding financial solutions for care. "Senior Care Costs: How to Cover Life Transitions"
Caregiving Tips and Resources: https://www.homehealthcareagencies.com/resources/caregiving-tips/
For Senior Housing and Care Facilities
For help finding accommodations related to any of the following: Assisted Living, Independent Living, In Home Care, or Memory Care, please click on the map below and follow the instructions in the blue box (resources provided by caring.com):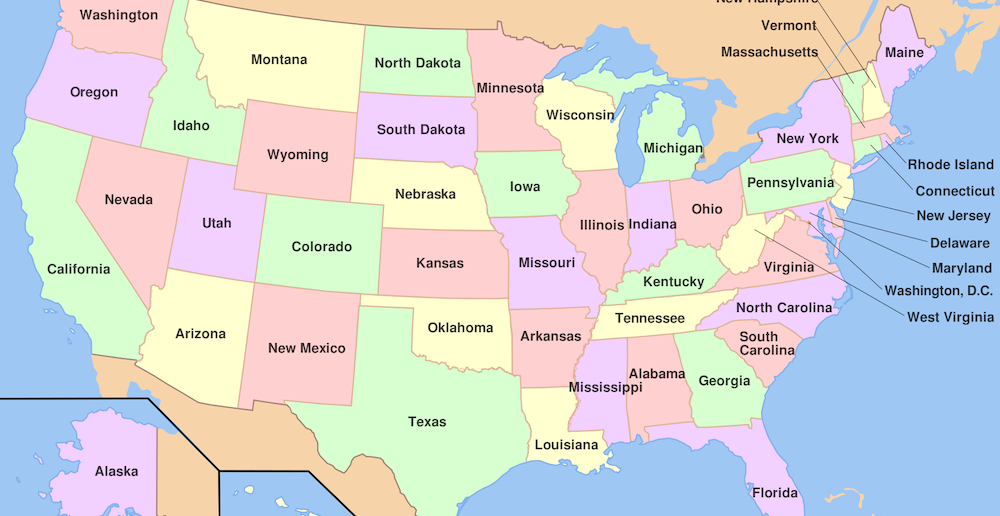 Another clear, simple site to locate assisted living, room and board and other housing options is Senior Guidance (seniorguidance.org ). You can find a locating tool for your area by entering your zip code or city and state.
Healthy Aging
Sleep health is incredibly complex and challenging as we age. The site Tuck-Advancing Better Sleep has some very helpful posts on the changes that people experience as we age and how to find solutions to better quality sleep. The info is science-based and informative. Here are some links: Sleep and Aging: Senior Sleep Guide  ; Dementia and Sleep Disorders ; Best Mattresses for Senior Sleep (this one really got me thinking about a relative with sleep apnea and how old and worn her mattress is!)
Mesothelioma primarily affects two demographics: the elderly; and males.The first rarely changes. The nature of mesothelioma, an aggressive cancer caused by asbestos exposure, causes older people to be most at risk. The disease takes years — usually at least two decades — to develop, and most people aren't diagnosed until at least age 50.The other demographic, gender, can vary depending on the type of mesothelioma. Males are most often affected by pleural mesothelioma. Women are more likely to have peritoneal mesothelioma. You can learn more about mesothelioma at the Mesothelioma Guide, a comprehensive resource.
A Guide to Medical Alert Systems
With safety top-of-mind, our team created a guide to help readers looking to implement a medical alert system: https://www.reviews.com/research/senior-friendly-guide-medical-alert-systems/. Our page guides readers through exactly what to do to prepare for a worst-case scenario. It is reader-friendly, with larger font and is compatible with screen-reader technology – we've also included a printable PDF version or those who can't access the internet. Pulling from our experience reviewing the medical alert industry, these tips can help ensure a seamless process and, of course, safety.
Fall Prevention
Fall prevention is critical for anyone over the age of 65. No matter what your state of health, a fall can move you quickly into the category of one who needs daily help. We recently reviewed the following articles on fall prevention. (Thank you to Angie Halverson of AlwaysDiscovering.org )The first is very thorough and takes into consideration the different stages of investment that an individual or family can make to modify the home:
From Minor to Major: The Complete Guide to Home Modifications to Prevent Seniors from Falling
And, here are practical home organization tips that will also make it easier to navigate in your home and reduce falls (and keep your house more tidy!):
Fall Prevention and Mobility:Practical Safety and Organizational Strategies for Seniors
Home Modifications for Aging in Place
Here's a good, all around article on how to start home modifications that will increase the length of time that you can safely live in your home from Review.com. Their guide provides:
Resources for grants, tax deductions, and Medicare/Medicaid options
A full spectrum of mods covering bathrooms, stairways, lighting, and more
Expert tips on how to get creative when searching for help
Home Modifications for Seniors and People with Disabilities
The Best Free Online College Degrees for Seniors
Information on how to audit or take free and discounted college courses.
Best online degrees for seniors